Do you require a seamless integration package that includes project design, project management, implementation, testing and maintenance of all your IT infrastructure requirements? 
Making a Positive Impact.
We have adopted a "Value Engineering" approach to every project with the use of our BICSI certified RCDD/NTS professional to ensure that every aspect of your network infrastructure is cost-effective and future equipped as new technologies emerge. We understand that the reliability and performance of your network is the cornerstone for any business today.
Southern California Local Business Leader for over 10 Years 
At CommWave Networks, we know that a properly designed and installed cabling solution will enable you to realize the true potential of your network. With new applications, more users and faster networking speeds constantly emerging, a network equipped to handle these technologies is crucial. 
Our Process
Whether you need a structured cabling solution for a new construction project, relocating offices, or a technology upgrade, now is the time to develop and implement an effective structured cabling solution into your overall networking strategy.
Fill out the information below and one of my staff members will be in touch. 
Cabling and Network Sevices
Leader in the Industry
Locally Owned and Operated.
 
Cat 5 Cat 5e Cat 6 Cat 3
Fiber Optic Upgrade Installation
Phone Installation 
Cable TV – Cabling – Decomitioning
"CommWave delivered a high-quality cabling system far exceeding our expectations. They were professional, reliable and efficient while staying in our tight budget. I would strongly recommend them to any organization in need of their services"
"CommWave Networks offers high quality with unmatched service. Their skilled technicians, pro-active approach, and competitive pricing make CommWave an extreme pleasure to work with. I recommend them highly to anybody requiring voice or data network cabling"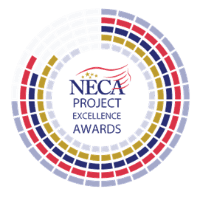 NECA Project Excellence Award
Cable company in San Marcos, California